The Tradition Continues.
Necon XL: 40 Years of Blood, Sweat and Fears
Edited by Bracken MacLeod
Published by Haverhill House Publishing
Cover Art by Lynne Hansen • Interior Design by Errick Nunnally
Featuring stories from Campers who span the history of the convention — from former Guests of Honor to new voices who are carrying the genre into the future. Also featuring artwork from some of Camp Necon's finest visual artists.
This anthology debuted at Camp Necon 40, where a special limited edition was gifted to every attendee. A trade paperback edition will be available very shortly.
Latest News: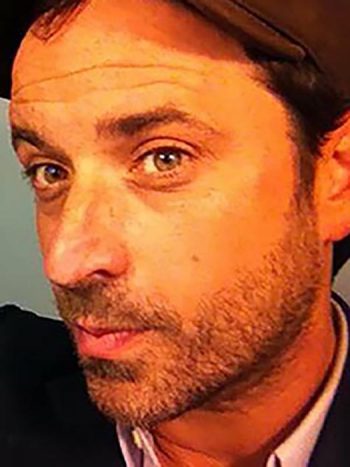 Dear Campers, Short and sweet — registration for Camp Necon 41 is now officially open.
Writer Guests of Honor: Josh Malerman, Jennifer McMahon & Maurice Broaddus
Artist Guest of Honor: Billy Martin
Toastmaster: Tony Tremblay
Necon Legends: Weston Ochse & Avis Crane
And as if that's not enough to entice you, we will be offering our
EARLY BIRD REGISTRATION SPECIAL
throughout the month of August! As I'm sure you can all understand and appreciate, the cost of … well, let's face it, everything! … has gone up over the past few years. That specifically includes food. and while our partners at UMass-Lowell actually froze those costs for us this past year, there will be an increase for 2023. Accordingly, effective 9/1/22, we will be upping our all-inclusive price to $525 … but register by 8/31/22 and you can lock in the 2019 rate of $475! And to be clear, that all-inclusive rate includes the convention itself, plus full room and board from Thursday through Sunday (featuring a reception dinner on Thursday, three meals Friday and Saturday, breakfast and lunch on Sunday, plus a late night Saugy roast, snacks at the Authors Party, and pastries at the Artists Reception). Honestly, $525 is still a heck of a deal, but register in the next month and you can save $50! Please trust us when we say that slots for next year are going to fill fast, so
PLEASE CLICK HERE
to register today and lock in the Early Bird rate!


Please CLICK HERE to email us with any questions or comments.