We are thrilled to welcome the following amazing dais of Guests for Necon 40!
Please read below to learn more about our Writer Guests of Honor, Artist Guest of Honor, Toastmaster, and Necon Legend!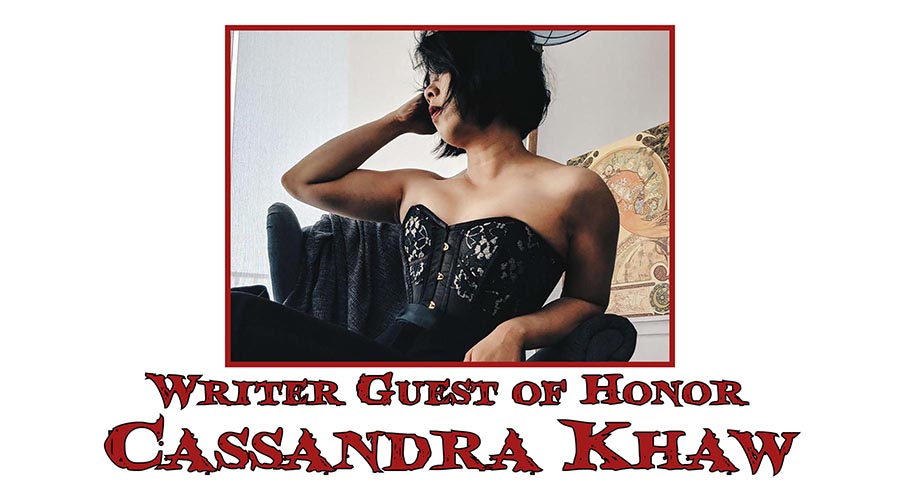 Cassandra Khaw is an award-winning game writer and former scriptwriter at Ubisoft Montreal. Khaw's work can be found in places like Fantasy & Science Fiction, Lightspeed, and Tor.com. Khaw's first original novella, Hammers on Bone, was a British Fantasy award and Locus award finalist, and their novella, Nothing But Blackened Teeth, is published by Nightfire.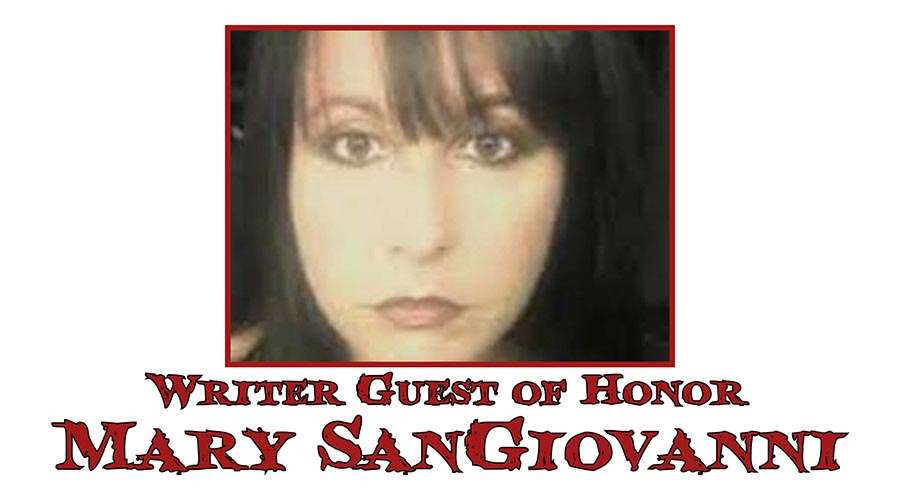 Mary SanGiovanni is an award-winning American horror and thriller writer of over a dozen novels, including The Hollower trilogy, Thrall, Chaos, The Kathy Ryan series, and others, as well as numerous novellas, short stories, comics, and non-fiction. Her work as been translated internationally. She has a Masters degree in Writing Popular Fiction from Seton Hill University, Pittsburgh, and is currently a member of The Authors Guild, The International Thriller Writers, and Penn Writers. She was a co-host on the popular podcast The Horror Show with Brian Keene and her own podcast-turned-blog on cosmic horror, Cosmic Shenanigans, and is currently a cohost of The Ghost Writers Podcast. She has the distinction of being one of the first women to speak about writing at the CIA Headquarters in Langley, VA, and offers talks and workshops on writing around the country. Born and raised in New Jersey, she currently resides in Pennsylvania.
Bracken MacLeod is the Bram Stoker, and Shirley Jackson Award nominated author of the novels, Mountain Home, Come to Dust, Stranded, and Closing Costs. He's also published two collections of short fiction, 13 Views of the Suicide Woods and White Knight and Other Pawns. Before devoting himself to full time writing, he survived car crashes, a near drowning, being shot at, a parachute malfunction, and the bar exam. So far, the only incident that has resulted in persistent nightmares is the bar exam. He lives outside of Boston with his wife and son, where he is at work on his next novel about the Satanic Panic of the 1980s.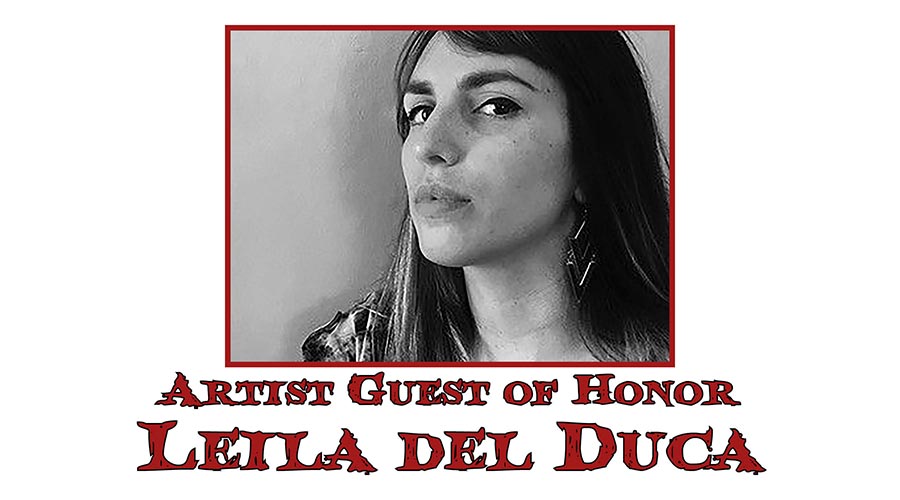 Leila del Duca is a comic book artist and writer living in Portland, Oregon. She draws Sleepless, Shutter and wrote Afar at Image Comics. Leila has also drawn The Wicked + The Divine, Scarlet Witch, American Vampire, and The Pantheon Project. In 2015 and 2016, Leila was nominated for the Russ Manning Promising Newcomer Award for her work on Shutter.
Leila is part of a comic artist collective in downtown Portland, called Helioscope, where she spends most of her work week. During her spare time, she loves to make food, read, dabble in music, and do craft projects, especially during the Portland rainy months. She also loves staring off into space and considers it her favorite past time.
Charles R. Rutledge is the author of Dracula's Revenge and Dracula's Ghost, and the co-author of three novels in the Griffin & Price series, written with James A. Moore. His short stories have appeared in over 30 anthologies. He is more powerful than a locomotive.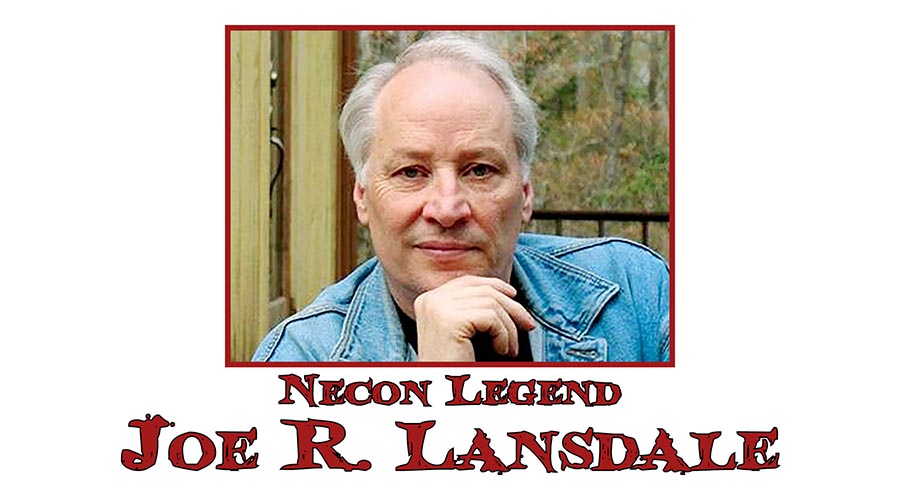 Champion Mojo Storyteller Joe R. Lansdale has written novels and stories in many genres, including Western, horror, science fiction, mystery, and suspense. He has also written for comics as well as Batman: The Animated Series. As of 2018, he has written 45 novels and published 30 short-story collections along with many chapbooks and comic-book adaptations. His stories have won ten Bram Stoker Awards. a British Fantasy Award, an Edgar Award, a World Horror Convention Grand Master Award, a Sugarprize, a Grinzane Cavour Prize for Literature, a Spur Award, and a Raymond Chandler Lifetime Achievement Award. He has been inducted into The Texas Literary Hall of Fame, and several of his novels have been adapted to film.
Frequent features of Lansdale's writing are usually deeply ironic, strange or absurd situations or characters, such as Elvis Presley and John F. Kennedy battling a soul-sucking Egyptian mummy in a nursing home (the plot of his Bram Stoker Award-nominated novella, Bubba Ho-Tep, which was made into a movie by Don Coscarelli). He is the winner of the British Fantasy Award, the American Horror Award, the Edgar Award, and ten Bram Stoker Awards.
His Hap and Leonard series of ten novels, four novellas, and three short-story collections feature two friends, Hap Collins and Leonard Pine, who live in the fictional town of Laborde, in East Texas, and find themselves solving a variety of often unpleasant crimes. The characters themselves are an unlikely pairing; Hap is a white, working-class laborer in his mid-forties who once protested against the war in Vietnam and spent time in federal prison rather than be drafted; Leonard is a gay, black Vietnam vet. Both of them are accomplished fighters, and the stories (told from Hap's narrative point of view) feature a great deal of violence, profanity, and sex. Lansdale paints a picture of East Texas which is essentially "good" but blighted by racism, ignorance, urban and rural deprivation, and government corruption. Some of the subject matter is extremely dark, and includes scenes of brutal violence. These novels are also characterized by sharp humor and "wisecracking" dialogue. These books have been adapted into a TV series for the SundanceTV channel and a series of graphic novels began publication in 2017. Season 2 of the television series is based on the second Hap and Leonard novel, Mucho Mojo, and season 3, which premiered on 3/7/18, is based on the third novel, The Two-Bear Mambo. Much of Lansdale's work has been issued and re-issued as limited editions by Subterranean Press and as trade paperbacks by Vintage Crime / Black Lizard Publications. His current new-release publisher is Mulholland Books. Lansdale also publishes with Dark Regions Press and Tachyon Publications, and with his daughter Kasey he has started a new publishing company called Pandi Press to control the re-issue and publishing of his older works.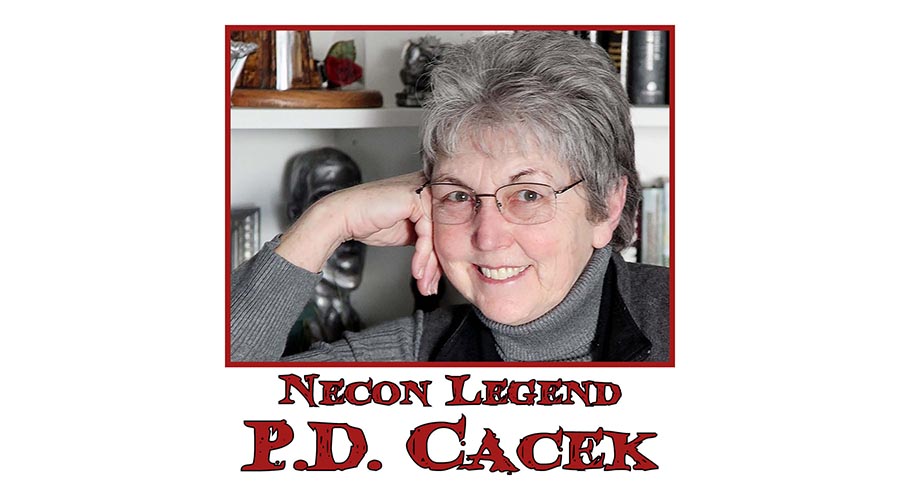 P.D. Cacek has published over a hundred short stories and five published novels. A past Guest Lecturer at the Odyssey Writing Camp, Cacek's horror, fantasy, and science fiction stories have appeared in numerous magazines and anthologies since going professional in the late 90's. She is also proud of the book she co-edited with Laura J. Hickman, the charity anthology Now I Lay Me Down to Sleep, with all proceeds going to The Jimmy Fund of the DANA-BARBER Cancer Institute. Following in the footsteps of Second Lives and it's "follow-up" (not a sequel) Second Chances, her newest novel, Sebastian, will be released From Flame Tree Press in October.
Cacek holds a Bachelor's Degree in English/Creative Writing Option from the University of California at Long Beach and is a certified Wilderness Survival Instructor. A native Westerner, Cacek divides her time between Arvada, CO — which looks own on the Mile High city — and Phoenixville, PA — only a short walk from the Colonial Theater where the famous "Run Screaming From Theatre" scene in The Blob was filmed. When not writing, she can often been found with THE PATIENT CREATURES, a group of costumed storytellers.

AWARDS:
• Bram Stoker Award for Short Fiction 1996 (Metalica)
• World Fantasy Award for Short Fiction 1998 (Dust Motes)