We are thrilled to welcome Leila del Duca as our Artist Guest of Honor at Necon 40.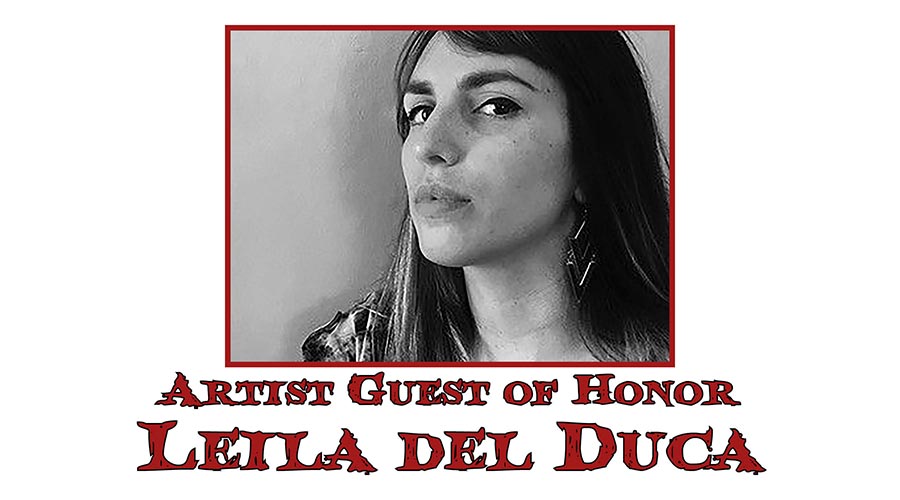 Leila del Duca is a comic book artist and writer living in Portland, Oregon. She draws Sleepless, Shutter and wrote Afar at Image Comics. Leila has also drawn The Wicked + The Divine, Scarlet Witch, American Vampire, and The Pantheon Project. In 2015 and 2016, Leila was nominated for the Russ Manning Promising Newcomer Award for her work on Shutter.
Leila is part of a comic artist collective in downtown Portland, called Helioscope, where she spends most of her work week. During her spare time, she loves to make food, read, dabble in music, and do craft projects, especially during the Portland rainy months. She also loves staring off into space and considers it her favorite past time.
*** PLEASE NOTE — This page is still undergoing (re)construction. Please check back soon for a gallery of samples of Leila del Duca's work. Thank you! ***